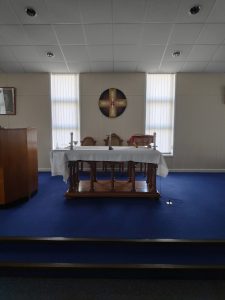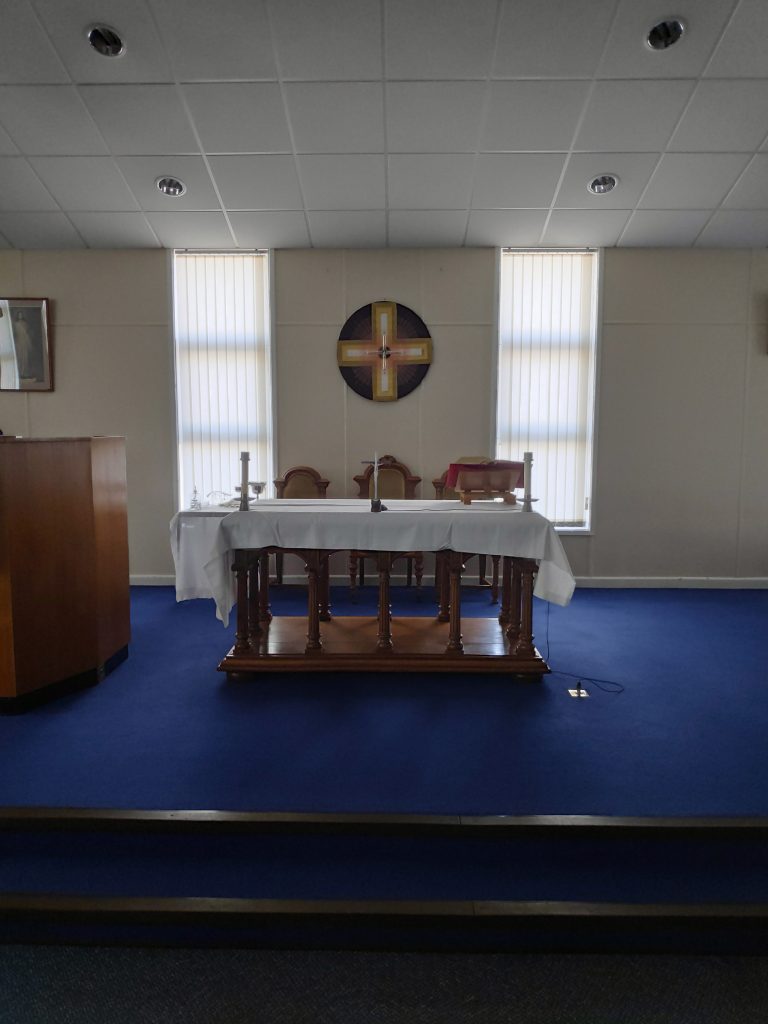 The need for a new church building in Westhill was recognised from the early 1970s.
Trinity Church as she came to be, a joint oecumenical venture between the Church of Scotland, the Scottish Episcopal Church, and The Catholic Church was first envisioned in 1978.
Works on the building began in May 1981, and Trinity was dedicated on Saturday 7th November 1981. It was subsequently expanded and refurbished in 2002.
The Day Chapel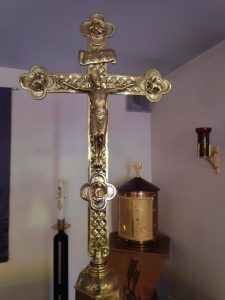 During the refurbishment, with Masses being said during the week, and the Lenten Lunch Services, and the Lying of the Departed the night before, the Small Chapel came to its current form.
The Sanctuary with Tabernacle & the Lectern are from an old church in Glasgow, and the Altar, kneelers, Stations of the Cross are from The Sacred Heart Church. The wooden pole with the Brass Crucifix was fashioned by Fr. Jim during his tenure. He sourced many of the items we now have from Glasgow.
The Icon of Our Lady in the Chapel, Fr Jim bought on a visit to Rome.